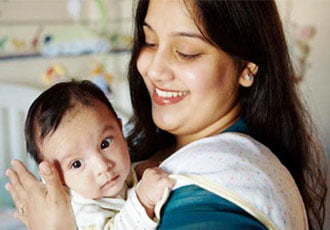 If you have a deep love for children and you are passionate about a job in which you can work with children, then you must head on and pursue a nanny course. Are you wondering how you can grab this opportunity and make a career in this field? Don't worry, our Nanny Course Nawanshahr Punjab will help you become a certified nanny.
Why is a nanny training necessary?
A nanny is someone who takes care of the kids in the absence of the parents and helps the child in its development and well being. Training is an essential factor for any profession as it helps the person to be efficiently skilled in their jobs. These days, parents are concerned about their children's safety and they don't want to take any risk in their absence. Thus, they prefer only higher certified nannies to look after their children.
Nanny course Nawanshahr Punjab will make you a qualified nanny with a recognized nanny degree. We'll help you to be skilled in different aspects of child care. These include physical and cognitive development of the child, food and nutrition so that you can ensure the child gets the optimum amount of nutrients ideal for a particular age, child's emotional and social development to make the child a socially healthy person, and health and safety measures which will help you to ensure that the environment around the child is completely hygienic and safe.
Career opportunities for nannies
Trained and certified nannies are in great demand. Here are career opportunities for trained Nannies:
They are employed to take care of children in private households.
They are employed in schools to take care of pre-primary children.
Nannies are also employed in creches and institutions which teach various activities.
Some hospitals employ nannies to take care of patients.
They are also employed with some NGOs to take care of the unprivileged children.
So, if you are keen to become a nanny, then you must contact Vishwakarma Academy and pursue Nanny Course Nawanshahr Punjab, which will facilitate you to become a recognized nanny.
Course Materials
Curriculum