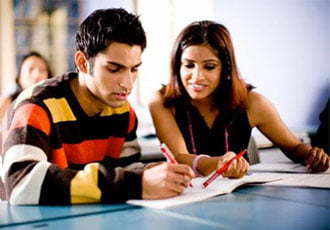 Planning to go abroad for higher studies or job? Is so, then enroll for our IELTS course and prepare to ace the IELTS exam. Vishwakarma Academy is a pioneer IELTS Training Centre Nawanshahr that will surely facilitate you to fulfill your dreams of studying abroad.
What is IELTS?
International English Language Testing System (IELTS) is a test for checking your English Language skills. A person who desires to go to any foreign country for higher studies or job, where English is the main language has to appear and clear this test.
What is the importance of IELTS score?
IELTS is very important for those who want to study abroad. Most of the foreign universities ask for IELTS results before enrolling the students. You are required to prove that you are qualified and can understand any course taught in English. IELTS results are required to enroll in graduate or postgraduate programs. IELTS is equally important for those people who want to work abroad. You are required to prove that you are comfortable with reading, writing and speaking in English.
IELTS is also important for immigration as government agencies use IELTS exam to obtain citizenship and permanent address in respective countries. It is done because their government has to make sure that people can communicate with the society, then only they are given the VISA and the resident application.
Vishwakarma Academy is top IELTS Training Centre Nawanshahr that trains you perfectly to appear for IELTS test.
Countries which consider IELTS test:-
United Kingdom – The UK only approves the VISA if the person has scored minimum 6.5 in their IELTS paper.
Australia- In order to settle down in Australia, the applicant has to score at least 5 in the IELTS test.
New Zealand- If you want to work in this country, then you must surely gain 4 or higher in IELTS exam.
Canada- They also accept IELTS but you are also required to be efficient in the Canadian language.
Thus, if you want good results in IELTS test and go to your desired country, you must get trained from the best IELTS Training Centre Nawanshahr, Vishwakarma Academy. Our trainers will work tirelessly and help you to sharpen your English skills.
Course Materials
Curriculum